Dice Tower Con 2019, official guidebook
Dice Tower Con is one of the largest board gaming conventions in the world, taking place in Orando, Florida every year. This "conbook" is the official guide booklet to the 2019 convention. 
Created using Photoshop, Illustrator, and InDesign.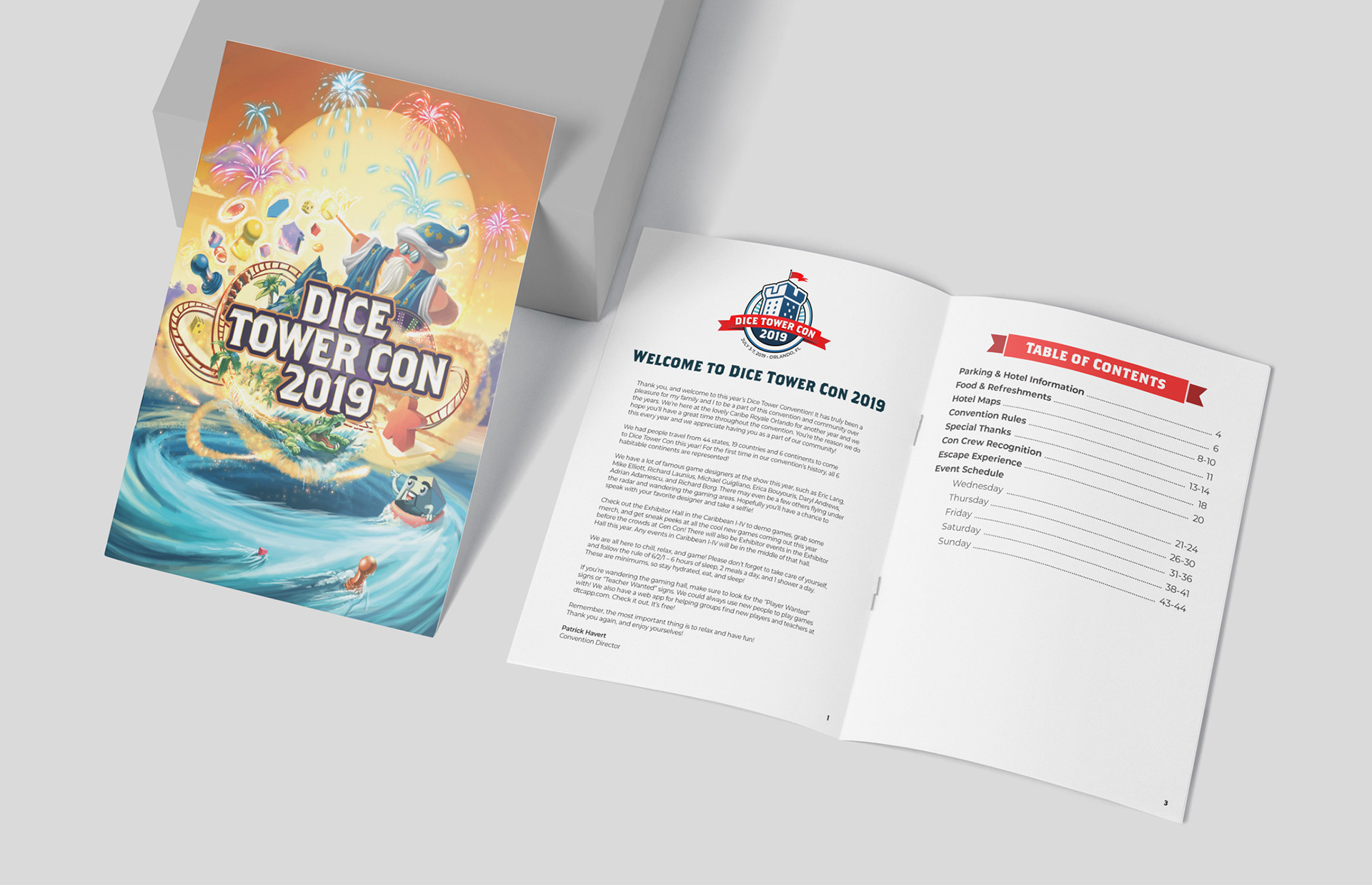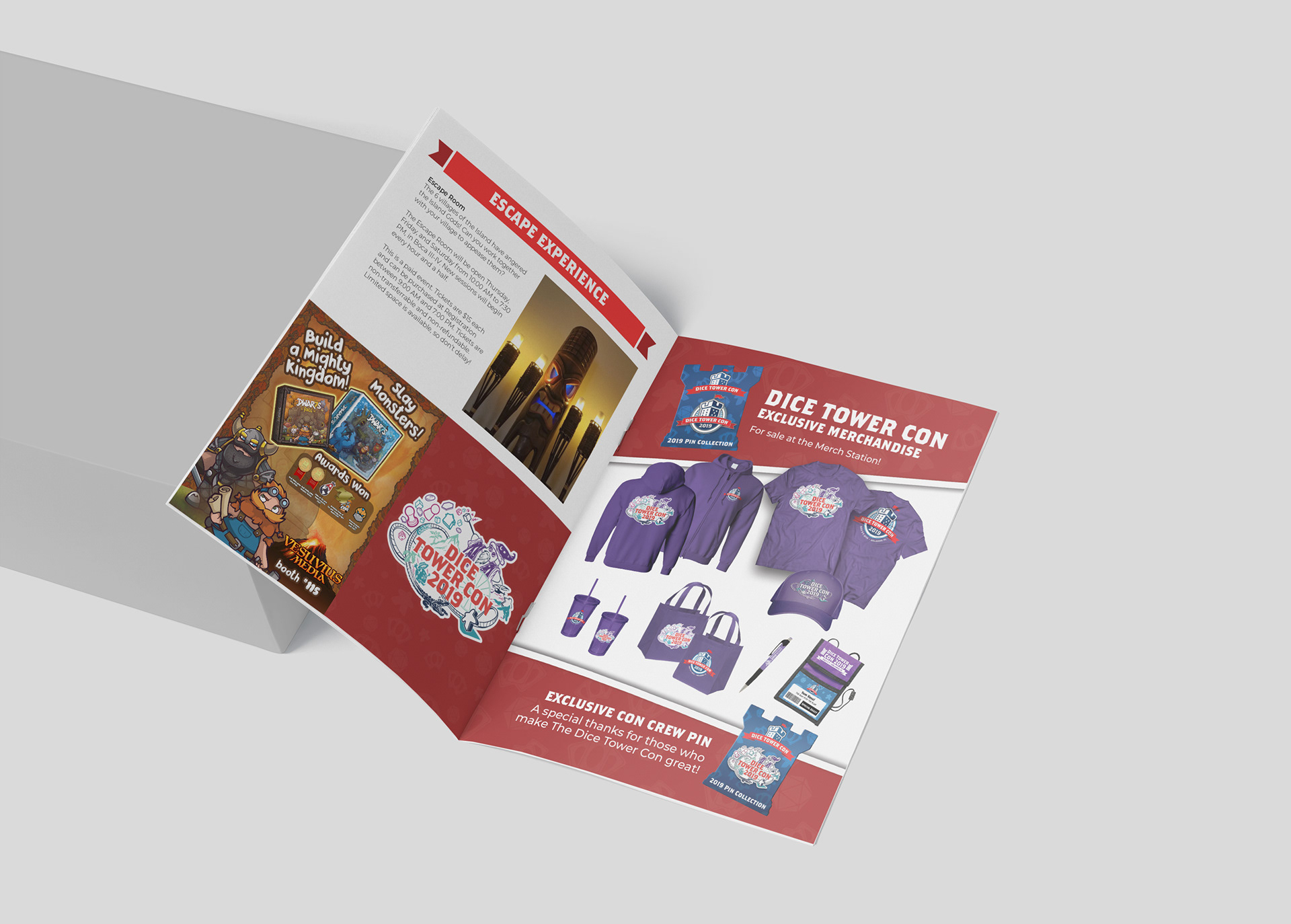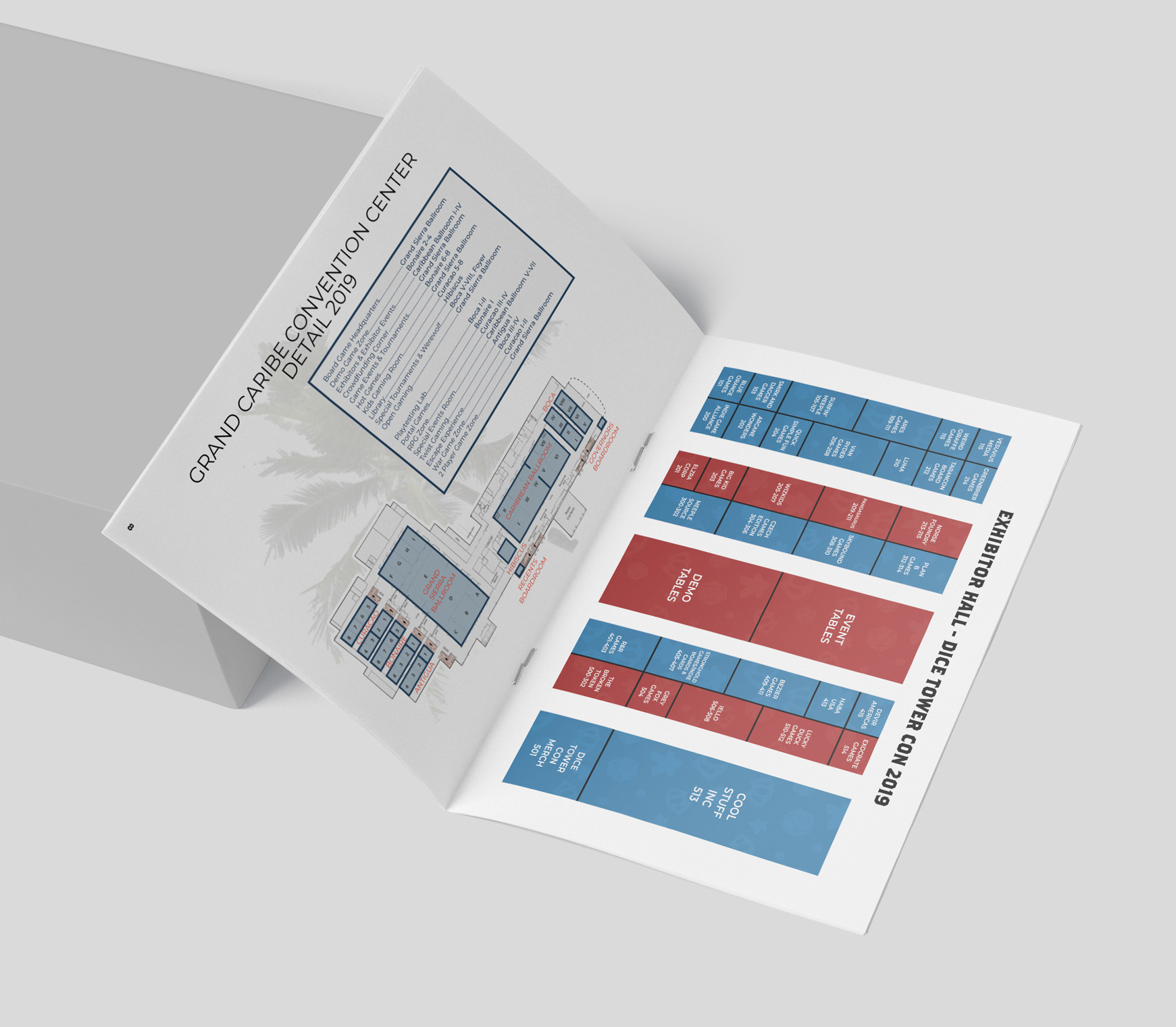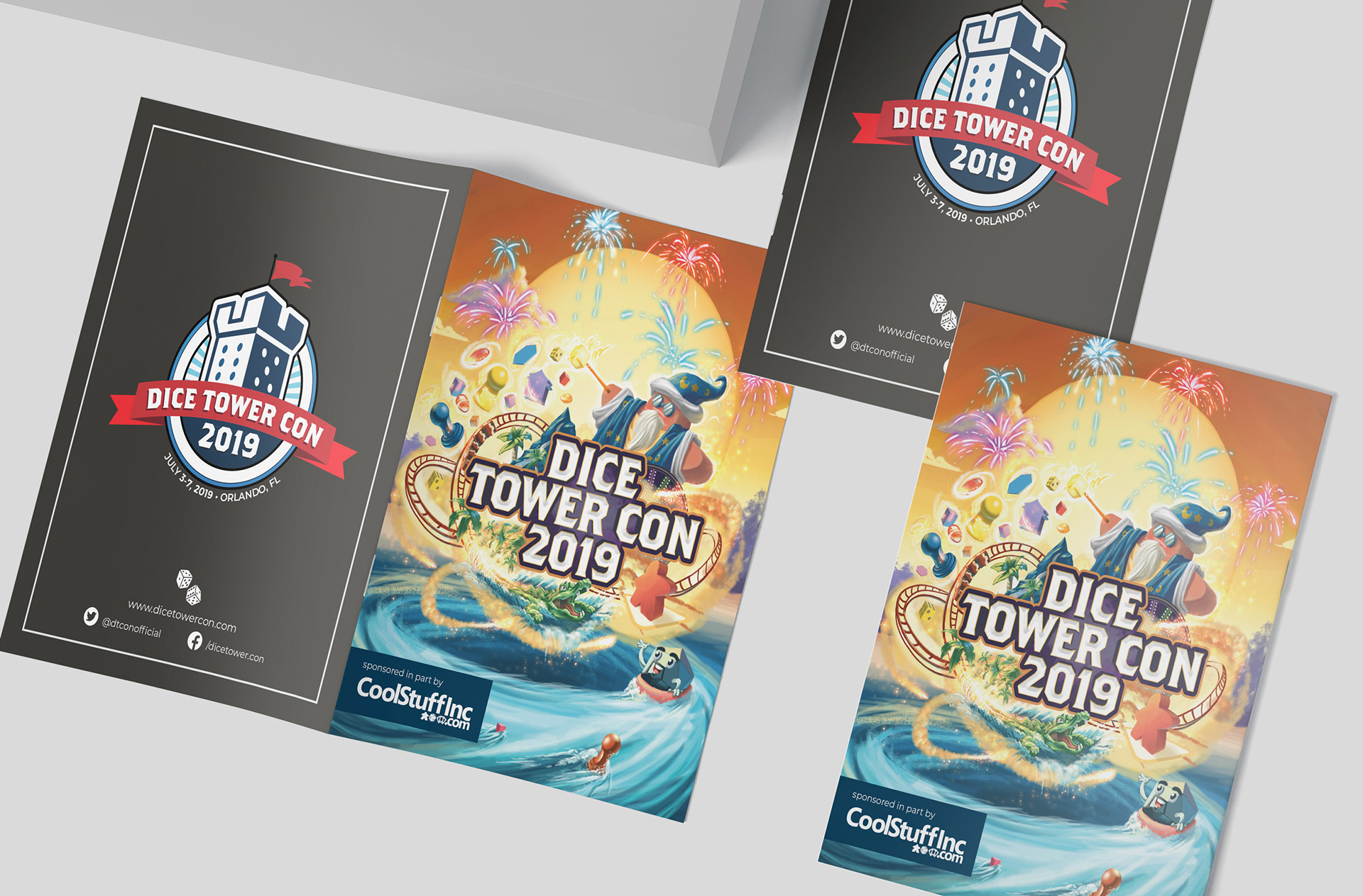 Event/Product Promotion digital ad sets
Digital ad sets promoting monthly gaming events for the seven CoolStuffGames stores throughout Florida; also featured are ad sets created to promote products on company's retail website. Branded assets are the property of the games being advertised and were used with permission for retail purposes. (credited to: X-Wing Miniature Games, Star Wars Destiny, HeroClix, and Harry Potter)
Created using branded assets, Photoshop and Illustrator.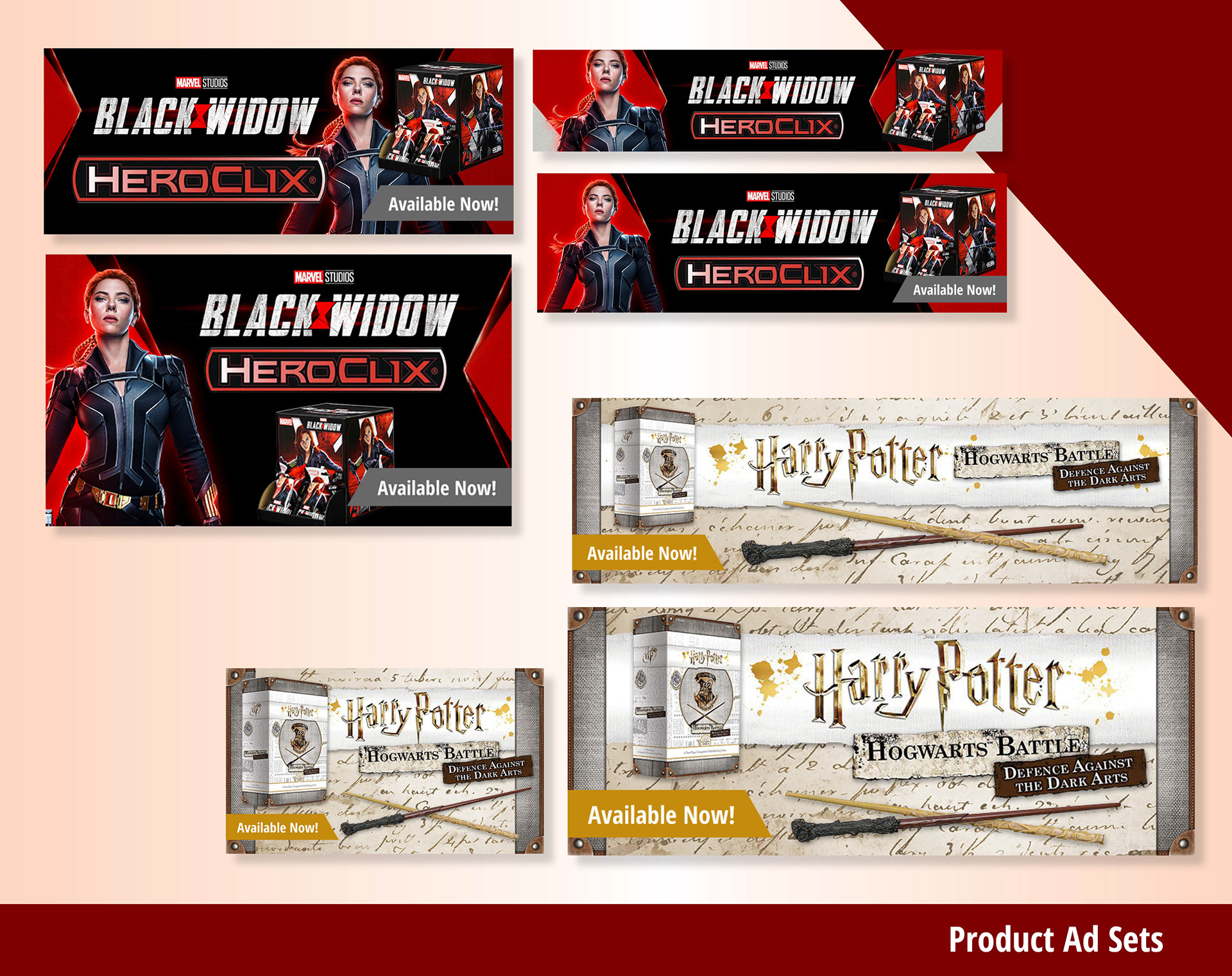 website sales event ad sets
Digital ad sets created for weekly online sales events. These graphics were featured as banners on the front page of the company's retail website, as well as on various social media sites (including Youtube, Facebook, and Twitter).
Created using Photoshop and Illustrator.