Printed and digital advertisements created while acting as Assistant Graphic Designer for TBK USA marketing agency. All works created for the designer's advertising agency client Southeastern Grocers (Winn-Dixie and BI-LO supermarkets). 
All photos and digital assets are the property of Southeastern Grocers.
Created using Photoshop and InDesign.
These direct mailers were part of a 2019 campaign, and were mailed to thousands of Winn-Dixie customers in 30+ cities across the states of Florida, Georgia, South Carolina, and Alabama.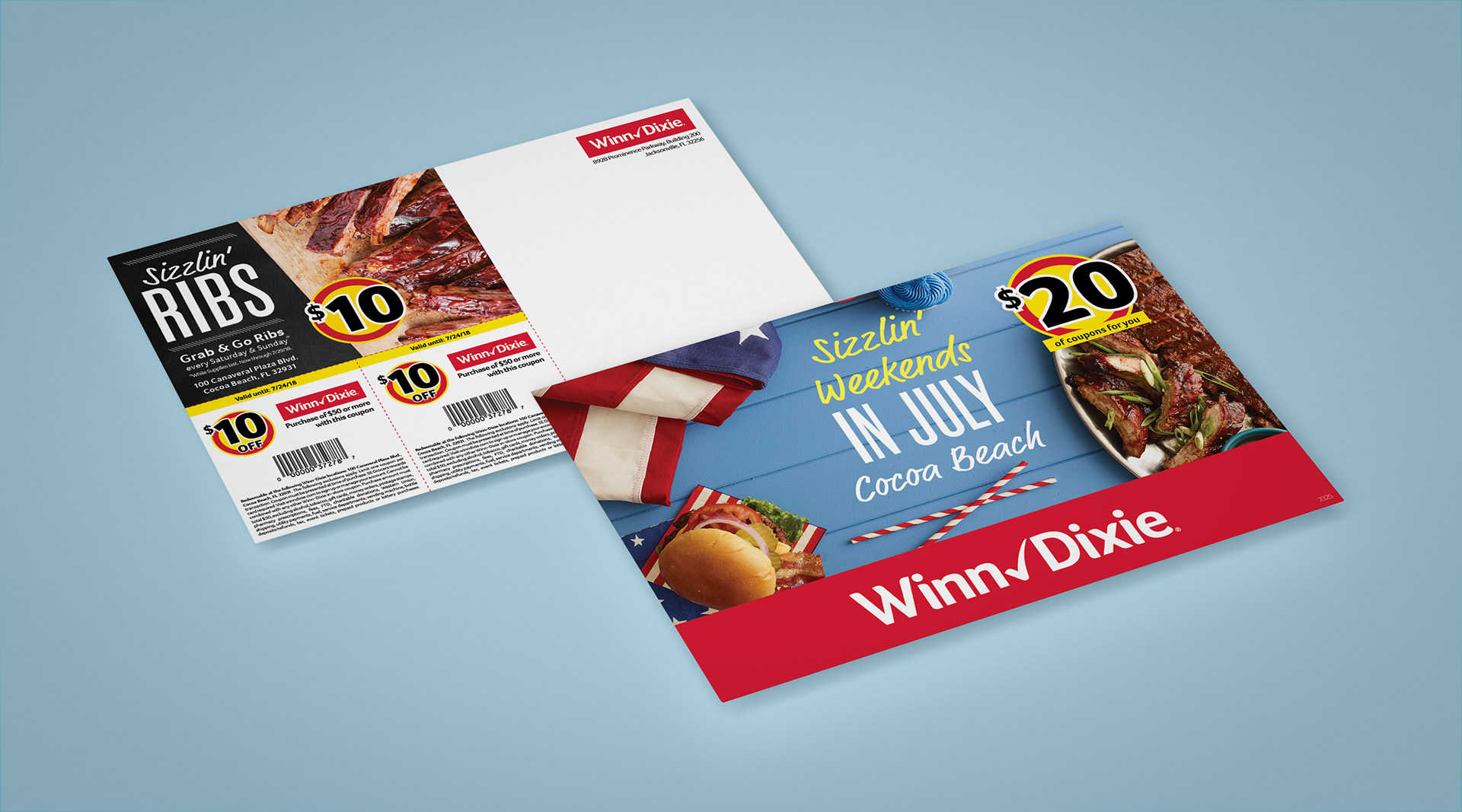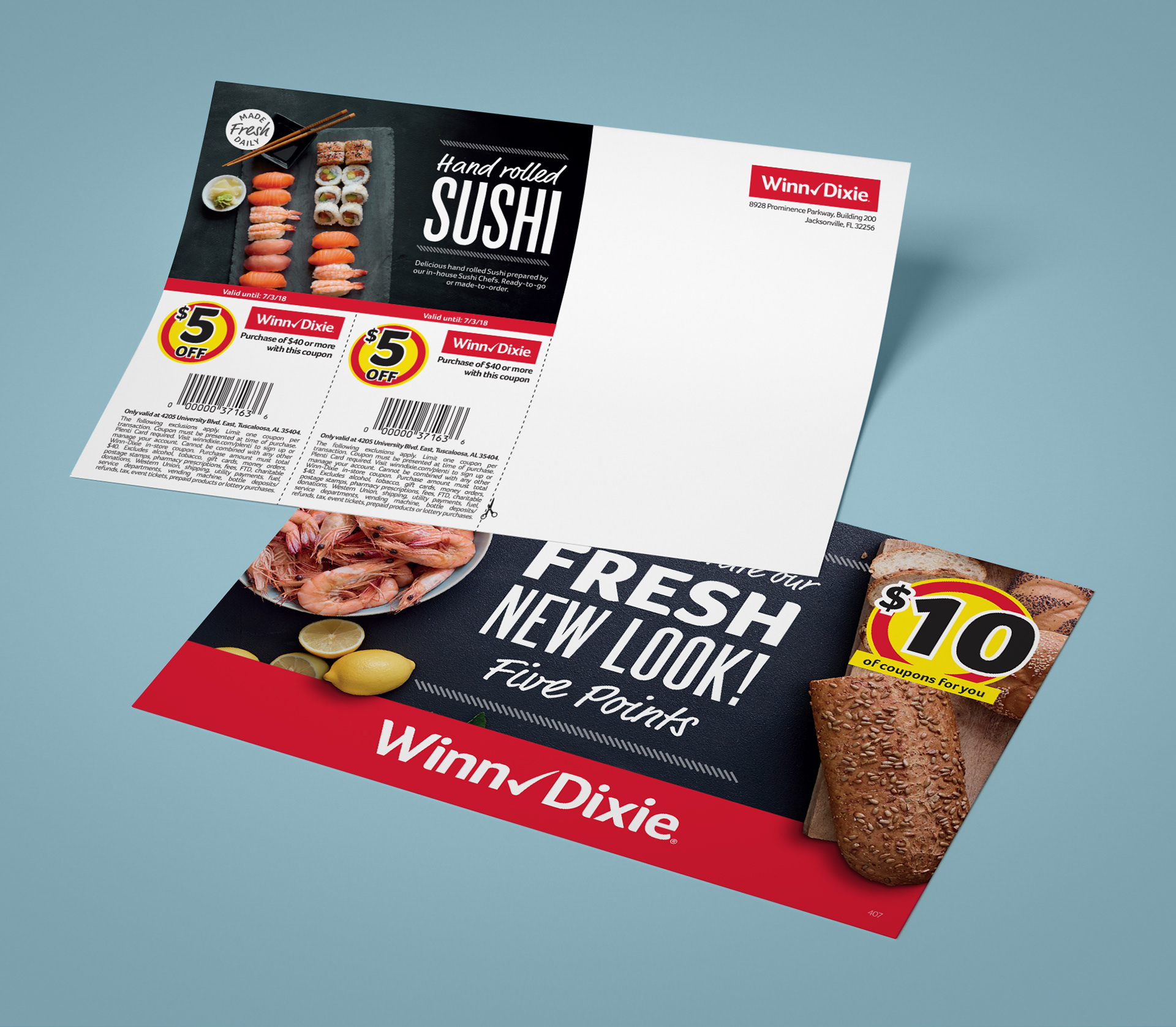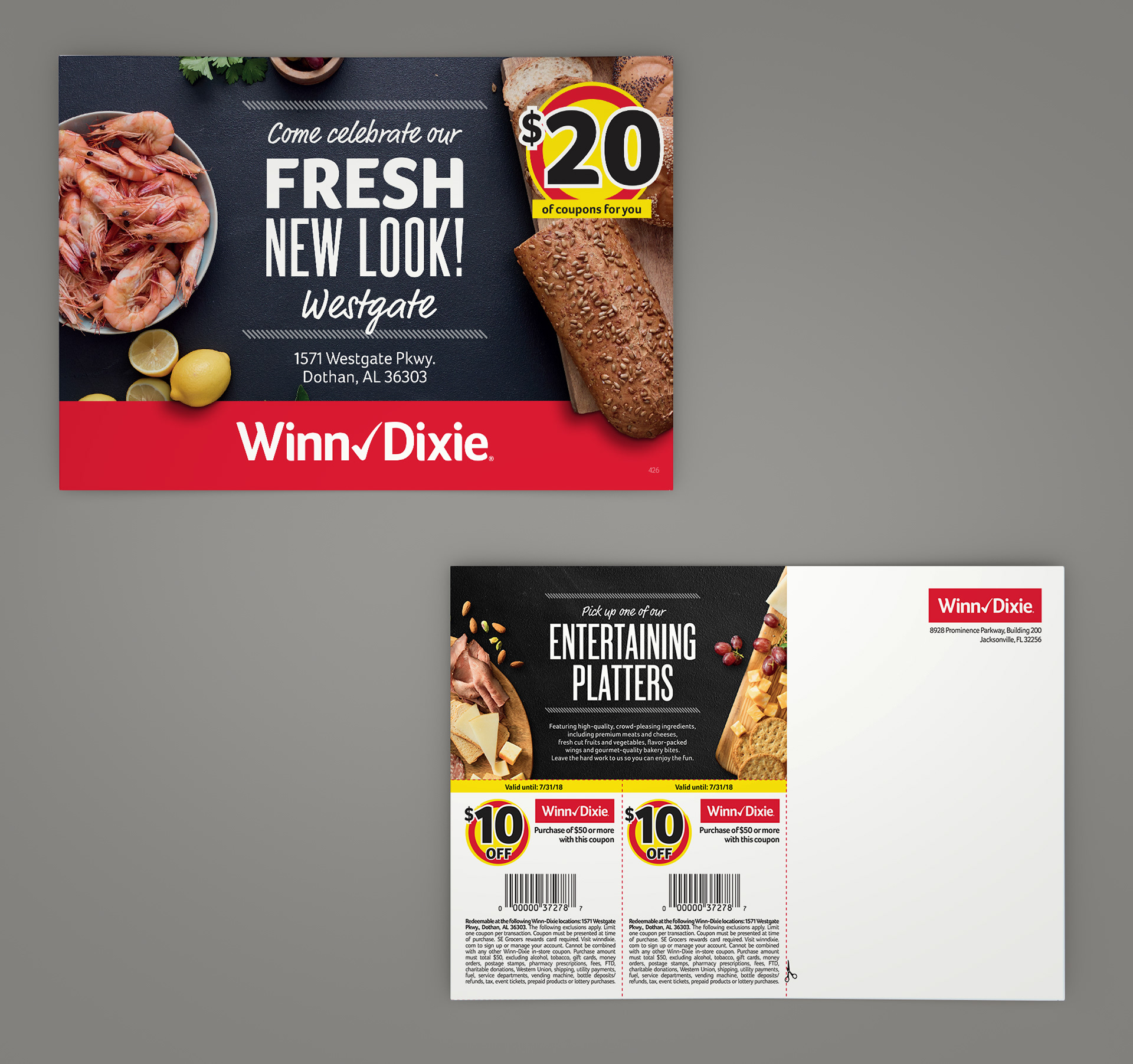 Outdoor signage created to advertise certain Winn-Dixie store locations' new cafes in a 2018 campaign. 
assorted digital advertisements 
GIF advertisements and Facebook carousel slides used nationally to advertise Winn-Dixie's 2018 "Fresh New Look" campaign
.